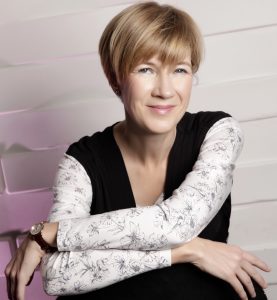 I'm a former aid worker and CEO, with twenty years of scaling social impact in challenging, uncertain (sometimes straight-up crazy…) environments. Having also developed expertise in strategic leadership coaching and consulting, I now support thoughtful, ambitious leaders to navigate uncertainty and to grow resilient, impactful, thriving organizations.
Longer blurb if you're interested…
Following a short career in corporate management, I spent many years leading large aid projects in Africa and then a decade as a non-profit CEO. I have rapidly grown projects and organisations within challenging contexts, developing and supporting teams across cultures and remote locations.
It's been a ride. In the early days, as well as all the amazing experiences and sense of purpose, I experienced burnout and depression. Sometimes, I was talented and high-performing and sometimes, I could be as mad as a box of frogs…
I began to spot similar patterns in others, people I respected who were also running great organisations or projects so became increasingly fascinated with our 'human-ness' and what it is to be and deliver at our best, no matter what the world throws at us and became a perpetual student of leadership.
My 'Ghetto MBA' has encompassed tech trends to systems theory, entrepreneurship to psychology, strategic foresight to non-duality, and I'm a certified Transformative Coach.
My curiosity has led me to consultancy, specialising in strategy and Board leadership development. Having seen both gaps and over-engineering in many conventions of 'good practice', I co-create alongside leaders, giving equal value to process and psychology, mindful of resources and time available. Outcomes include greater organisational clarity and an enhanced capacity for strategic thinking and sound decision making within the senior team and Board.
On request, I also mentor CEO's, supporting them to navigate uncertainty and overcome overwhelm.
My volunteer work includes roles as Chair of 52 Lives, as a coach with start-up accelerator Zinc VC and Strategy Advisor with the Foundation for Social Improvement. I'm a member of the International Association of Facilitators, Asociation of Business Psychologists and a Fellow of the RSA.
In real life, I love wandering about in nature, lifting heavy things, get over-excited about quality stationery and have been crowned the World's Best Ninja Auntie Camp-Builder.