Enabled successful development and sustainability of organisations in the Voluntary Sector through Chief Executive leadership since 1992.  Specialist Management Consultant and Interim since 2004.  Successfully increased funding, sustainability and effectiveness of organisations. Proven track record in creating strategy and providing operational, financial and personnel management support.
Key skills:
Interim Chief Executive Officer – front-line and infrastructure
Executive level project management
Experienced manager financial,  HR and operations
Organisational change, re-structure
Strategic planning, business planning
Monitoring, evaluation, impact assessment
Voluntary and community sector specialist
Health and social care expertise
Merger feasibility and implementation
Through measuring impact, designing strategy and delivering organisational change, Robin Brady guides and supports Social Impact Organisations to improve the effect they have on the social fabric of communities and the wellbeing of individuals and families.  From managing capital funding programmes for Arts Council England to running a successful Social Impact consultancy, Robin's journey is proof positive that staying curious and passionate about making a difference can change the way the world works.  Today Robin helps organisations to identify the social impact of their programmes around the world, delivers SROI assessments, and leads strategy development and organisational change in NGOs to improve their impact.  Robin's client list is as varied as his interests and includes both large and small agencies such as Oxfam GB, HelpAge International, PSI, Leonard Cheshire Disability, The Resource Alliance and Arthritis Care.
Robin's significant experience of  consulting organisations and working in multi-country settings and with multi-country programmes has allowed him to take on numerous roles on various assignments around the world.  Robin's field experience includes conducting assignments in the United Kingdom, Mozambique, Sierra Leone, DR Congo, Uganda, Zambia, Cambodia, Zimbabwe, Kenya, Ethiopia, South Africa, Malawi, Chad
and The Philippines; managing change programmes, providing leadership support, running focus groups, facilitating stakeholder meetings, working with beneficiary groups, overseeing survey data collection, data analysis, etc.
Hilary Barnard is a strategy, change and organisational development consultant.  He works across the third sector, and with statutory and private sector partners in the UK and internationally.
In today's challenging conditions, with insight and creativity Hilary helps organisations to find strategies and sustainable solutions that ensure effective delivery of charites' expertise, services and campaigns.  He works with clients on rethinking and reinventing business models and approaches to ensure continued relevance and sustainability.
Relevant assignments include:
Strategy reviews for Citizens Income Trust, Oxford Research Group, Anti Bullying Alliance, Play England, Macfarlane Trust, PLIAS Resettlement and IPSEA
Governance reviews for National Governors Association, CISV International, Freud Museum, BTCV, Crohn's & Colitis UK, and Article 19; and under the AIM Prospering Boards programme
Leadership programmes for the Association of Independent Museums,  Parkinson's UK, Westminster City Council and NAPIMS (Nigeria)
Facilitating Boards, teams and partnerships (International Bar Association Human Rights Institute, Blenheim/HAGA, BOND/Young Minds, Volunteering Matters, Bridge Mental Health)
Supporting fifuteen merger processes and much partnership development
Undertaking service reviews (NDCS Family Support Service) and organisational reviews (Friends of the Earth, Tilbury on the Thames Trust and Elfrida Society)
Policy and project management of the Children's Workforce Network (Sector Skills Councils, regulators, Central and Local Government)
Advising successful 8 figure pfeg led funding bid to Government for financial competence training in schools
Devising generic competency framework for permanent staff in Students Unions (NUS Charitable Services commission)
Evaluations of the DCLG funded £1 million+ Talking Together programme (commissioned by TimeBank), the Skills for Care funded Hospice education and training project (commissioned by Hospice UK), and the income generation NSS workstream (commissioned by ACEVO)
Action learning/change programme for Valuing People for local partnership implementation (commissioned by Department of Health)
Product/service reviews for Living Streets and CABE
Stream of ENHANCE organisational development projects for Lloyds Bank Foundation
Hilary is a  a Chartered Fellow of the CIPD, a member of the Organisational Development and Innovation Network, and a Fellow of the Chartered Management Institute.  He has been a Senior Visiting Fellow at Cass Business School and  the external examiner for the MSc in voluntary and community sector studies at Birkbeck College, University of London.
Hilary has written widely on leadership, strategy, governance and organisational development in the sector for Civil Society Finance, Civil Society Governance, Leader to Leader, Network, Governance & Compliance and Caritas.  He is the author of Step Change (Cass CCE 2012), Improving Equality & Diversity: A guide to Third Sector Chief Executives (ACEVO 2011), Whose Localism? (Cass CCE 2011), Big Society, Cuts & Consequences (Cass CCE 2010), Really Intelligent Commissioning (ACEVO 2009), Vertical Integration (NCB/VCS-Engage 2007), Added Value, Changing Lives: a social capital study (VAW 2006), and Design For Health (Mind 2003).  He is a regular book reviewer on strategy and governance for Governing Matters (NGA).  Hilary's evaluation report (2015) of the TimeBank Talking Together programme can be accessed on the TimeBank website.  He is the co-author of Improving Equality & Diversity: a guide for third sector Chief Executives (ACEVO 2011) and Strategies for Success (NCVO 1994).
He collaborates regularly with Ruth Lesirge, also a member of the Experience Network, under the umbrella of HBRL Consulting.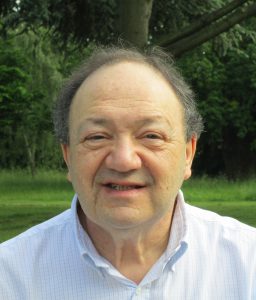 Operates as Good Foundations Consultancy
Governance / constitutions / Charity and Company registration
Assessing grant applications
Post award assistance and evaluation
Grant-making principles/practice
Training trustees
Sector strategy
Designing and taking off results of surveys
Working with networks and infrastructure
Writing / editing
Recent clients include:
Amanah Awqaf Charitable Trust (helping constitute and register new charitable company)
Association of Charitable Foundations (confidential member salary survey)
Burdett Trust for Nursing (assessing grant applications and monitoring outcomes)
Colyer-Fergusson Charitable Trust (assessing grant applications and post-award assistance)
East-West Management Institute (contributing to international philanthropy project)
Insurance Industry Charitable Foundation (governance advice)
Post Adoption Centre UK (helping to prepare a contract tender and training staff in the skills needed)
Romney Tweed (helping to constitute and register new community interest company)
Wild Team Conservation (helping constitute and register new charitable company)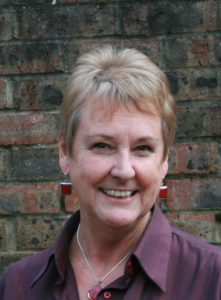 Libby operates as Director of Amber Analysis, a UK based research, evaluation and capacity building consultancy that works internationally and in the UK with charities, NGOs and community organisations; with grant making organisations; and with central and local government departments. It aims to:
*  Improve the quality of social change programmes
*  Strengthen the effectiveness of international and UK based charities, NGOs and community organisations
*  Influence the grant-making and evaluation strategies of donors
Libby works in the UK and internationally on:
Programme and project evaluation
Developing a Theory of Change
Developing evaluation frameworks
Organisational review
Project and grants assessment
Capacity building and organisational/project development
Strategic planning
Training in organisational management and self-evaluation
Needs assessment
Research into social development and civil society
Developing grant-making and evaluation policies for donors
Government and civil society relations – international
Recent clients include:
The Directory of Social Change: Evaluation of their Armed Forces Charities Project
Civil Society Development Foundation: Helped to develop a new strategic plan for this grant-giving Foundation
Seychelles Ministry of Labour: Research study into youth unemployment
Target TB: Design of a Theory of Change and evaluation framework for all programmes across Africa and Asia and an evaluation training programme in Zambia for all partners
DFID: Assessment of civil society projects working on poverty issues
EC programme in Bosnia: Capacity building of civil society organisations to help them engage in policy dialogue with government
British Red Cross: Evaluation of a refugee programme
Mencap: Two evaluations of a national programme for people with learning disabilities
Equinet: Four yearly evaluations of Equinet – a network of 37 Equality Bodies across 27 European countries