Steve Wyler

Consultancy Interests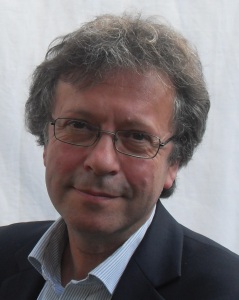 Steve is an independent consultant in the field of social change and innovation.
He works with third sector, public sector, and private sector organisations, to help them build core purpose, strengthen governance and operations, establish new ventures (including social enterprises), form alliances, influence policy, build campaigns, understand impact and learn from their activities, in order to achieve better social outcomes.
Recent clients include:
Carnegie UK Trust
Esmee Fairbairn Foundation
Essex County Council
Forum for the Future
Greenhouse Sports
Hackney Council
Homeless Link
London Voluntary Service Council
Paddington Development Trust
Power to Change
School for Social Entrepreneurs
Shoreditch Trust
Steve is a panel member of the Inquiry into the Future of Civil Society, co-convenor of the Better Way initiative, and a writer (his latest book, In Our Hands: A history of community business, was published in 2017).
Over the last twenty years Steve has played a leading role in the fields of localism, community ownership, community enterprise, social enterprise, and social investment.
As CEO of Locality he grew the country's largest network of community enterprises,  delivering national programmes on community organising, neighbourhood planning, community asset ownership, and neighbourhood budgets.
Over the previous fifteen years Steve worked for voluntary agencies and independent grant-makers. For example in the 1990s, working with homeless agencies, he ran Homeless Network, co-ordinated the Rough Sleepers Initiative in London, and set up Off the Streets and into Work.
Steve has been a member of various Government advisory groups on localism, social enterprise, and the third sector (Cabinet Office, Department for Communities and Local Government, Ministry of Justice). Steve helped to establish Social Enterprise UK and the Adventure Capital Fund (parent body of Social Investment Business). He was awarded an OBE in the 2011 New Year Honours List.
Contact details:
Was CEO of
Locality
Development Trusts Association
The Baring Foundation (interim)
Safe in the City (interim)
London Voluntary Service Council (interim)
Homeless Network
Currently trustee of
Access: the Foundation for Social Investment
Groundswell
Community Links
Was trustee of
Thames Reach
Social Enterprise UK
National Communities Resource Centre
ResPublica Trust
Glass House Community Led Design
Social Enterprise Partnership (GB)
Adventure Capital Fund
Years in the sector
Years as a consultant
8 years (at different times)
Contact Steve