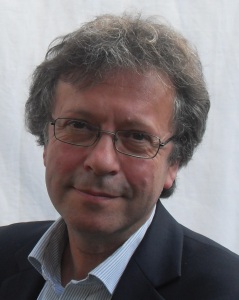 Steve is an independent consultant in the field of social change and innovation.
He works with third sector and public sector organisations, and specialises in:
Research, analysis, and policy formation
Collaboration, alliance building, mergers
Strategic reviews and business planning
Making a case to funders and policy makers
Impact studies
Leadership mentoring
Recent clients include:
Access Foundation
Carnegie UK Trust
Esmee Fairbairn Foundation
Essex Council
Forum for the Future
Greenhouse Sports
Ealing Council
Hackney Council
Homeless Link
Local Trust
One Westminster
Paddington Development Trust
The Peel Institute
Power to Change
Shoreditch Trust
The School for Social Entrepreneurs
Social Enterprise UK
Young Westminster Foundation
Steve is  co-convenor of the Better Way initiative, and a writer. Recent publications include:
Community responses in times of crisis, 2020
In Our Hands: A history of community business, 2017
Over the last twenty years Steve has played a leading role in the fields of localism, community ownership, community enterprise, social enterprise, and social investment.
In 2017-18 he was a panel member of the Inquiry into the Future of Civil Society
As CEO of Locality, he grew the country's largest network of community enterprises,  delivering national programmes on community organising, neighbourhood planning, community asset ownership, and neighbourhood budgets.
Over the previous fifteen years Steve worked for voluntary agencies and independent grant-makers. For example in the 1990s, working with homeless agencies, he ran Homeless Network, co-ordinated the Rough Sleepers Initiative in London, and set up Off the Streets and into Work.
Steve has been a member of various Government advisory groups on localism, social enterprise, and the third sector (Cabinet Office, Department for Communities and Local Government, Ministry of Justice). Steve helped to establish Social Enterprise UK and the Adventure Capital Fund (parent body of the Social Investment Business). He was awarded an OBE in the 2011 New Year Honours List.
Contact details: