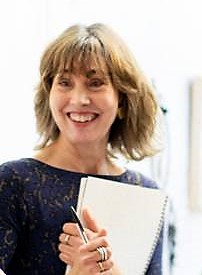 Organisational Strategy & Development Consultant / Executive Mentor
I am an experienced former CEO of a major arts / social enterprise charity, Cockpit Arts, and have a proven track record of successfully starting up, growing and expanding Arts, Charities & Social Enterprise organisations, including turnaround and enterprise development. I  have been consulting for several years specialising in Organisational Development and Change Management including  governance, strategic business planning, income generation, stakeholder engagement and communications. I am a qualified Social Enterprise adviser with coaching, mentoring and facilitator experience; an experienced Trustee in the visual arts and music sector and a Consultant Grant Assessor.  As well as undertaking organisational briefs, I provide personal mentoring and coaching to CEOs and managers.
Examples of recent assignments for clients including Arts Council Wales, Nesta innovation foundation, CAF Global Alliance, SE Assist Brighton, School for Social Entrepreneurs and The Fore:
Change management for a community arts organisation involving a new communication and political influencing strategy
Strategic support involving an organisational restructure and repositioning of a regional arts centre with business planning ad HR advice
360-degree organisational review of a local authority-owned performing arts centre to achieve cost savings and improve operational effectiveness.
Strategic support to align services offered by a regional crafts centre with local authority tourism strategies.
Facilitation for a national social sector organisation helping managers working remotely to decide on new ways of working together to better support organisational goals.
Research and brokering of introductions between UK and Russian organisations involved in social change and civil society development.
AREAS OF EXPERTISE
Strategic planning
Business planning
Social enterprise development
Fundraising and earned income/sustainable funding
Change management
Charity management and governance
Leadership development
Stakeholder engagement
Partnership working
Negotiation
Property development
Premises management
David Wilson Coaching
Executive Coaching & Mentoring
Coaching leaders who want to make a difference
Are you a leader, committed to making a difference?
Are you looking for ways that your organisation can  grow and thrive? The 1:1 Executive Coaching programmes will help you build on your leadership strengths and bring fresh thinking to difficult challenges. It will coach you to develop those intangible qualities which distinguish true leaders: the capacity to develop and express vision, to think strategically, to inspire others and to build support within and outside your organisation.
New to the charitable sector? The 3rd Sector Leadership programme is focussed on coaching you if you are new to the charitable sector. Have you just become the Chair or a Director of a charity?  Perhaps you have come across from the commercial sector and are still exploring this unique governance environment.
Or are you new to a post, or embarking on a new venture? Is it the right time in your life to take stock and develop a personal vision Transitional Coaching Programme? A time of change and a time to grow, and to make the best of life's challenges and opportunities. Is this the moment for you to be who you want to be?
Growth is when you do something about it.
A bit about me
The most important thing that I say about myself is this:
I am not just passionate about wanting to 'make a difference', I have done it. And I want to keep on making a difference in the best way that I can!
I am an experienced senior leader with skills in entrepreneurial business development, fundraising, strategic organisational change, and influencing social care policy.
In 1990 I set up a charity for people with a learning disability which grew to a highly recognised organisation of £6.5m T/O and employing 350 staff.  Not just measured by CQC as 'Outstanding', the charity was also recognised through national awards for Innovation, Leadership and Community Impact.
After 40 years working in the voluntary sector, I have gained decades of first-hand experience of senior executive leadership and management. Now I am coaching others, those who want to be as effective and purposeful as possible.
I understand the importance of coaching every individual in their individual pathway. Helping people with a learning disability discover their aspirations, and the means to realise them, led me to coaching. I have been coaching since 2014.   I am a Full member of the Association for Coaching, the professional body for qualified coaches.
I trained and qualified with the ILM in Executive Coaching & Mentoring so, when the charity I established merged with a national charity, I moved on and have now transferred my skills to become an established coach. I have coached leaders in both voluntary and private sector with a wide range of business missions.
I am a certified facilitator to deliver DiSC® profiles for Workplace Behaviours, Team Structures, Sales Behaviours, Management, Leadership and 360 Leadership Assessments.
Marcus is a highly experienced and accredited management consultant and former charity CEO, with well-developed strategic, income-generating, financial and operational management skills. He is a creative and innovative thinker who originally studied law, and worked as a Director in the commercial sector, prior to spending the last 20+ years working for and with charities and social enterprises as CEO and then consultant.
Marcus is a partner in Peach Consultancy, which has undertaken work in almost every discrete area of the voluntary sector, and conservatively raised over £50 million for civil society organisations. Peach Consultancy works with many funders, and is probably the most widely accredited voluntary sector consultanty in the UK.
We specialise in:
capacity building, organisational development and governance audits
strategic reviews and business planning
income generation, fund-raising and social enterprise development
options appraisals and feasibility studies
tendering applications and commissioning
partnership development and collaborative working
social research, monitoring and evaluation
Previous larger national clients include:
The Alzheimer's Society
Down's Syndrome Association
Age UK England
Electoral Reform Society
Comic Relief, Lloyds Bank Foundation, Young Foundation
Breast Cancer Care
MIND UK
ACEVO (4-year 'FCR national training' programme and 'Costing Personalised Budgets' programme)
NAVCA ('Stronger Fitter Consortiums' and the 'Tendering Support' programmes)
British Deaf Association
Spinal Injuries Association
Music in Detention
Bail for Immigration Detainees
Previous SME clients include:
170 Community Project, Bonnington Centre and Chalkhill Community Facility
CVSs and volunteer bureaux in Croydon, Cumbria, Wakefield, Lambeth, Cornwall, Lewisham, Oxford, Sutton, Hammersmith and Fulham, Haringey, Harrow and Hounslow
Disability Croydon and Choice in Hackney
Eaves Housing for Women and Agenda for Change
Age UKs in Enfield, Croydon, Redbridge, Haringey
MIND Cumbria and MIND Dartford
CAB Epson and Ewell
Headway Basingstoke
We are, or have previously been approved/recommended consultants for:
ACEVO
NAVCA
Community Development Foundation
Adventure Capital Fund
Lloyds Bank Foundation
Rape Crisis (England & Wales)
MIND UK
Age UK
Evelyn Oldfield Unit
Several local infrastructure organisations and CVSs
In addition to direct work with many civil society organisations, Marcus has also undertaken a wide range of organisational development and capacity building projects for representative and umbrella groups, and public sector agencies including Local Authorities, and Health Agencies.